Thursday's dinner should have looked like this: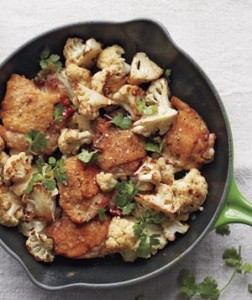 My attempt came out like this: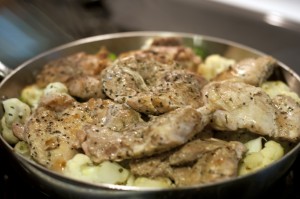 And we had side salad.  Carlos' salad had spinach, mixed greens, cranberries, thinly sliced almonds, feta cheese, evoo and pomegranate vinegar.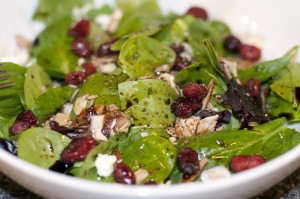 My salad was the same minus the almonds and I used rice vinegar.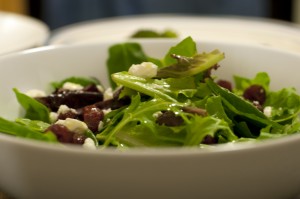 I did a few things differently than the original recipe.  For one, I used skinless, boneless chicken thighs.  I added a few broccoli florets, I didn't use fresh cilantro, and I forgot to use lime juice.  Even with the changes, both my Carlos and I loved the dish.  I'm definitely making this again and I will make to add fresh cilantro, lime, and I will be adding more broccoli.
For the original recipe, you can click the 1st picture.
~ Liliana