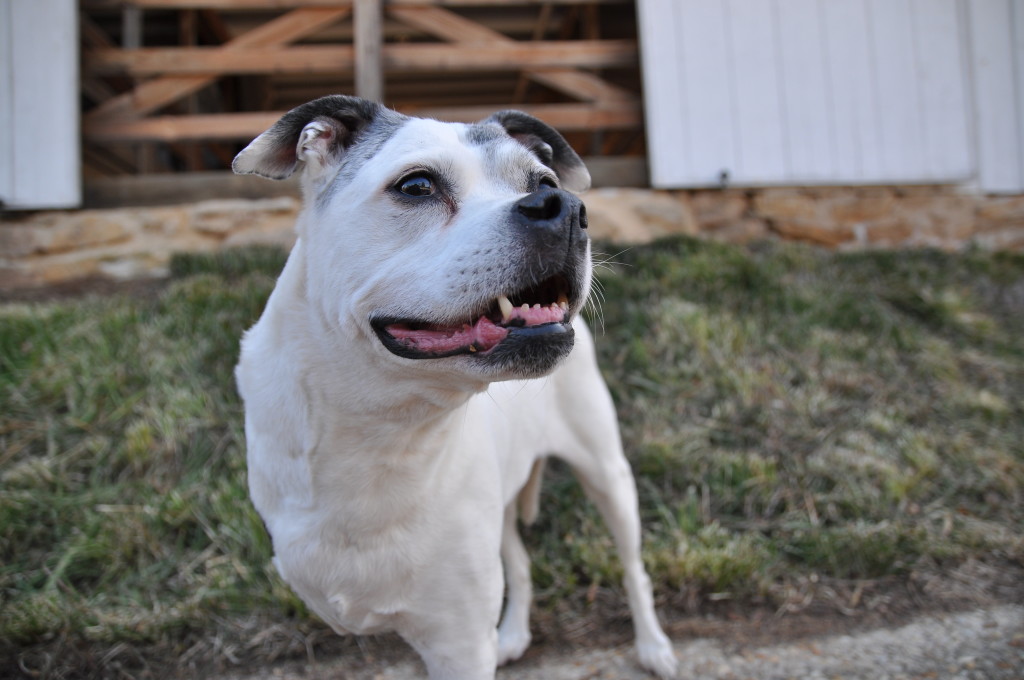 Sasha went to North Carolina State's veterinary school on Thursday (04/04/13) for her second round of palliative radiation, and her first round of Pamidronate.   The last time I wrote about Sasha, I explained that her condition had quickly deteriorated, and we were hours from saying goodbye to her – forever.  In an effort to dull her pain and make her more comfortable, we increased the dosage of Tramadol that we were giving her.  She got worse.  The pain was too great for the medications that we had on hand, and so our answer to this (supported by two veterinarians) was to increase the amount of Tramadol that we were giving Sasha.  We didn't know it at the time, but Sasha was not suffering from pain so much as she was experiencing extreme dysphoria from the Tramadol, and it only got worse as we increased the dosage.  This mistake of ours almost cost Sasha her life.
After realizing that there was a correlation between when we gave Sasha her Tramadol, and when her suffering was at its worst (30 minutes after Tramadol, Sasha's eyes were popping out of her head), we immediately reduced the dosage.  Sasha improved dramatically over the course of the first day, and continued to get better the following day.  It was at this time that we knew we needed to find an alternative method of managing Sasha's pain.
Liliana and I spoke to Dr. Mason from the School of Veterinary Medicine at the University of Pennsylvania the day after we found out that Sasha's cancer had come back.  We talked about some of the options that were available to help Sasha cope with the pain that was sure to come.  We had a similar conversation, more recently, with Dr. Hauck from the North Carolina State veterinary school.  Both Dr. Mason and Dr. Hauck offered identical advice.  They suggested to continue giving Sasha her oral pain medications (Carprofen, Gabapentin and Tramadol), and also explained the benefits of palliative radiation and Pamidronate.   Unfortunately, it took us longer than it probably should have, but Liliana and I decided to go ahead with palliative radiation treatments as well as Pamidronate infusions.
The results thus far have been very good.  Sasha is mostly back to her old self.  She has enjoyed several outings where she excitedly tugged at her leash because Liliana and I were not walking fast enough for her liking.  We have also taken her swimming at Lap it Up in Durham.  When we first walked into the pool area, we waited with great anticipation, but also a certain amount apprehension and fear, to see if Sasha would get in the pool.  She did!  She swam the entire time we were there, and she did not want to leave when our time was up.  We were so happy and proud of our girl!
The best part is that the radiation and Pamidronate have not had time to take their full effect.  Sasha will probably experience even more relief in the coming days and weeks!  Liliana and I are fully aware that the cancer is back, and we are under no illusion that the long-term prognosis for Sasha is not good.  That is why we are happy beyond words that Sasha is able to, not only stay with us for longer, but also enjoy herself.  She currently has a very good quality of life, and she finds joy in all of the things in life that have always made her happy.