We are so excited to announce our winner from our Printcopia canvas print giveaway! Emily @ Our Waldo Bungie, congratulations on winning our fun prize!
The kind people at Printcopia are sponsoring a giveaway of one of their 8″x10″ canvas prints on our blog!  I think that's pretty awesome, and I hope all of you do, too.  With the holidays right around the corner, this giveaway could not come at a better time.
We recently put our order through for an 8"X10" canvas print of our handsome stud, Argus.  When the UPS man dropped off the package on 11/28/12, Liliana and I fumbled around with scissors trying to slice through the tape and get at the print.  We are very happy with Printcopia's work: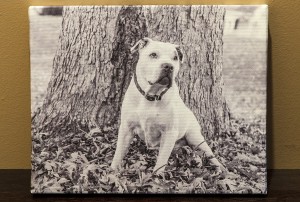 Here is the original photo: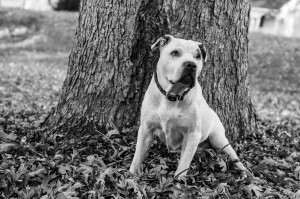 Our experience ordering the canvas print on Printcopia's site was pleasant.  Just a few clicks, upload your photo, and submit so that the folks at Printcopia can work their magic.  We are certain that anyone would be happy with the end product.  Printcopia uses high quality canvas and inks to ensure that your digital image is transformed into a beautiful piece of art that you will be able to display and enjoy for many years.
And now for the goodies!
GIVEAWAY INFORMATION
      Prize: 8 x 10 canvas print
      US residents only
      To enter: comment on this post and tell us what you'll do with the prize if  you win
      Giveaway ends Tuesday, December 11th
      One winner will be chosen using Random.org
      Winner will be announced by updating this post on Wednesday, December 12th
      Only one entry per email address allowed
Good Luck to everyone! And why not check out Printcopia's sister business' websites:   They offer car magnets, vinly banners, and lawn signs!  We have not had dealings with any of these websites, but if our experience with Printcopia is anything to go on, then we are confident that these related businesses will not disappoint.