A while ago I came across a tutorial to make dog collar flower accessories.  I had every intention of giving these a shot when I purchased a sewing machine, but after the news we received about Sasha, I could not wait to get one an adorable flower for her and take some pictures.  Of course if she got an accessory the whole gang would have to get something, so I ordered flowers for the girls and bow ties for the boys.
And here's the gang, modeling.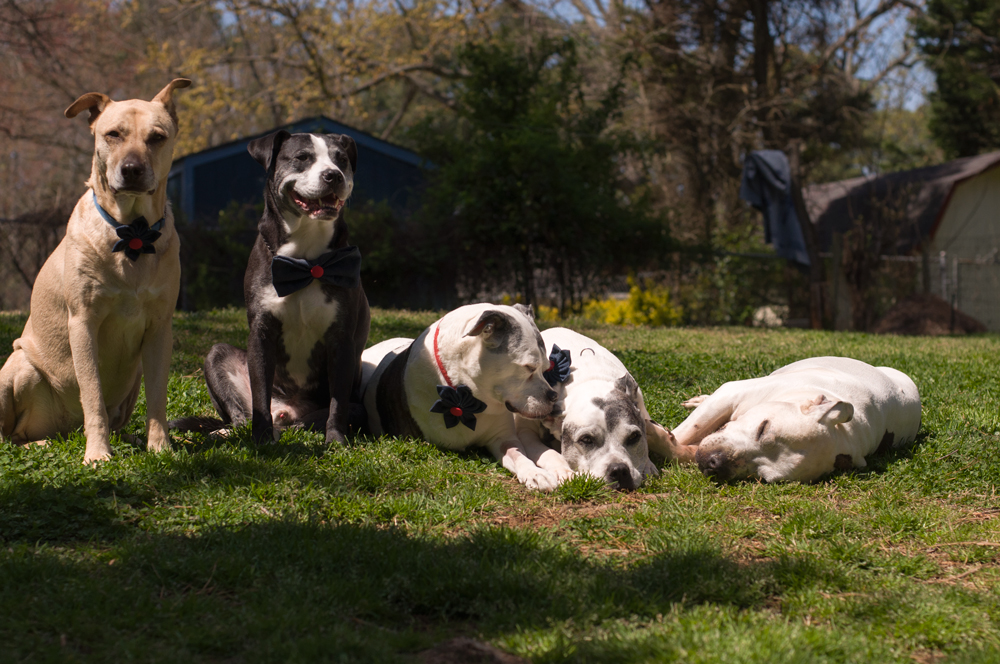 Tommy and Argus had to share the large bow tie because Tommy removed the button from his!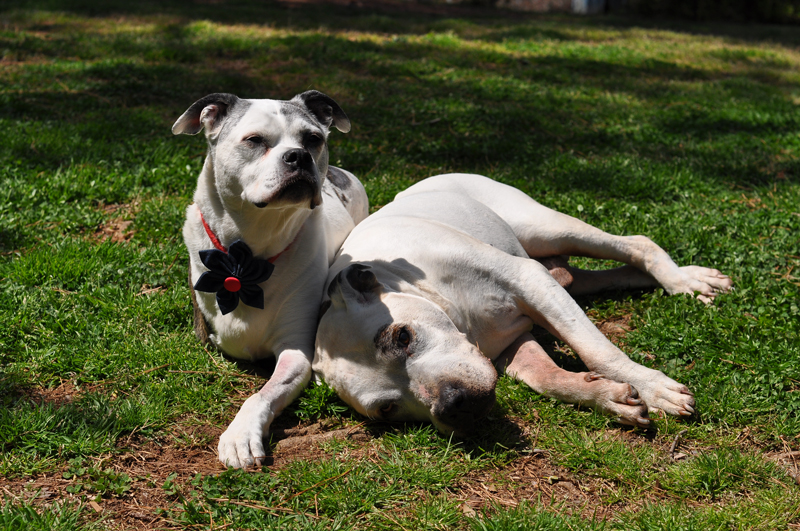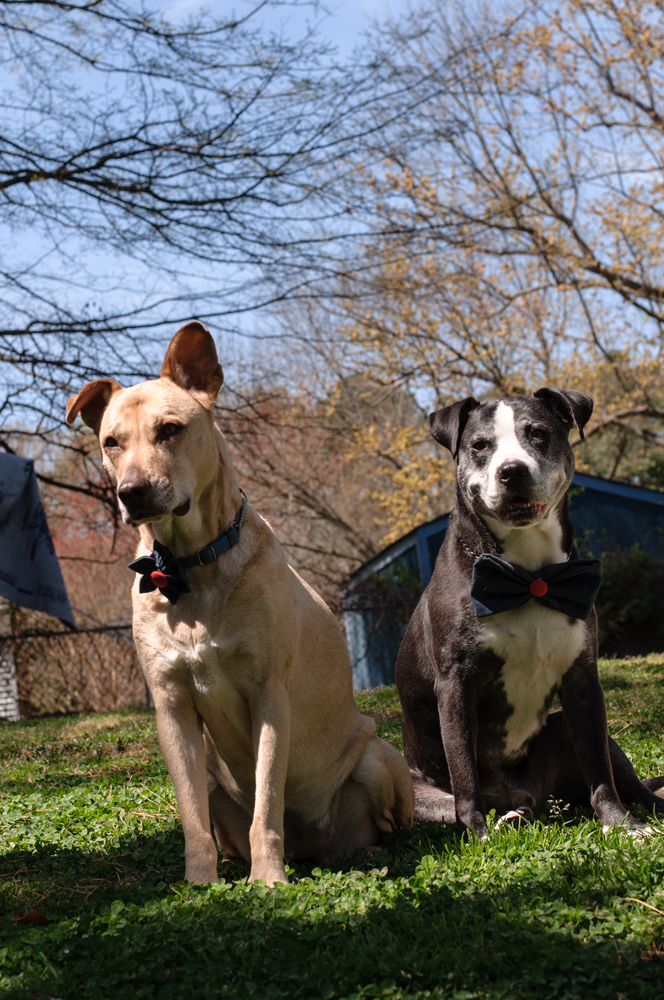 These cute accessories came from the Little Bow Pup Etsy shop (update 11/20/13 – the shop has closed)!  Ashley, the owner, also blogs about her beautiful dog Athena over at Pitlandia.blogspot.com.  Check her out and get your pooch an accessory or two

Look, the pups can even wear their accessories while they take a nap.  They should always be presentable, who knows where they might go in their dreams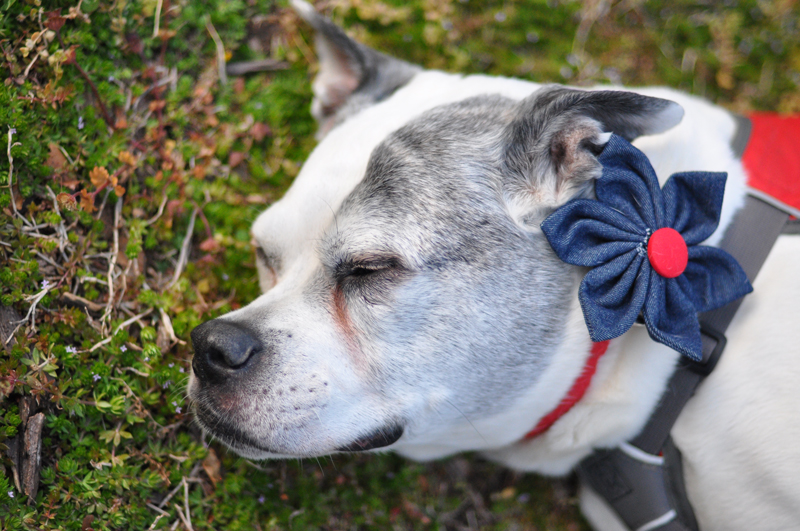 The flowers and bow ties I ordered were custom made.  They are denim with a red button, because that is what I would have made if I made them myself.  Aren't they adorable?  Ashley was also very quick at making and sending these to me.  I received them within a week!  We were not sure how long Sasha had, and she wanted to make sure I got the flower for her…isn't that sweet?!  I highly recommend her shop.
My pack usually only wear their collars.  Do your pups wear any bow ties, flower collars, snods, etc??