"Recession is when a neighbor loses his job. Depression is when you lose yours." by Ronald Regan
I am finally out of the my recession =)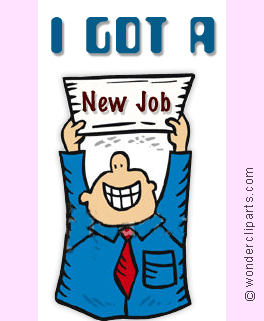 After one year and six months since I lost my job, I have found a new position.  When I lost my job a year and a half ago, I did not think/believe, that it would take me this long to find new employment.  The job market is tough right now, so I am happy my search is over.
While it was a bit stressful at times, my 'free' time did give me time to think about the things I really like and enjoy doing.  And just before I found the new position, I was resolved to making a dog walking business work, along with Carlos.  Given I have found a great opportunity, Carlos will now be the main person seeking clients.
During my free time, I (we) realized what makes us happy.  Here is a list of some of those things.
Spending time with my family (husband and dogs).  Although, we didn't need 'free' time to figure this one out!
Being involved in dog rescue efforts and help raise awareness for dog cancer, and other animal related topics.
Having our own business, especially a gym/fitness studio.
Investing in Real Estate (owning rental properties; we have experience with this).
Owning a ranch, a farm, or a vacation place in the mountains.
Owning an RV to travel places easily with our dogs.
Now that we know just how much these things make us happy, we both want to pursue the possibility of one or more of these dreams.  So after a little while of being employed (hopefully Carlos also finds employment or finds clients for the dog walking business we were trying to start), aside from saving for our future, we need to decide which of our dreams we want to pursue first.  Buy a rental property?  Buy land or a place in the mountains that we can use for ourselves, and also rent out to others when we aren't there.  Start a fitness studio/gym?  Maybe find a place around Boone, NC and start something there.  We don't know, but we need to do something aside from having a regular job.  Life is too short to not try to do the things one loves.
Back to my new job.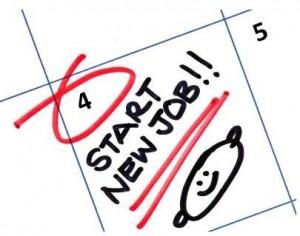 I started my new job on Tuesday, September 4, 2012.  It is just 4 miles from my house!  How great is that?!  I believe this new position is a good opportunity, and it'll be more challenging than my previous job.  The downside so far is how much I miss seeing and being with my 4-legged buddies and Carlos.  My first day was busier than I expected, and at the end of the day, I was very overwhelmed.  I think it mainly had to do with the fact that I was gone for a long time, and I didn't have my family at arm's reach.  Maybe my employer will allow me to bring a pet to work???  If this is something that they do not currently allow, perhaps I can work on having them give it a try.  Time to start looking for articles and research papers written about the benefits of bringing pets to the workplace!  I've read, from several different sources, that people are happier and more productive when they are able to have their pet alongside them on the job.  This is definitely something to think about.
Also this week is the start of a new workout and diet regimen.  Carlos and I used to workout together, and we always enjoyed sharing that experience.  I enjoy it because he is very encouraging and supportive, and he enjoys it simply because he likes us being together (as do I) =) Now that I am working, we need to figure out a new schedule.  I'll try to post updates on this topic and our progress, regularly.
Other good news is that Sasha is doing wonderfully!  She had her last vaccine in the Mason Bone Cancer Study on August 21, 2012.  This week she has a 3-week post final vaccine check-up, which will be done at NC State Veterinary School by Dr. Hauck.  After this check-up, Sasha will have bimonthly check-ups.  Some of these check-ups will be done locally at NC State Veterinary School, and for some, we plan on going to UPenn.
In the next week or so, I want to make a list (I love lists) about things that we want/need, such as laptops, new router, etc., things/projects that we want to do to the house, and places we want to visit.  I'll make a list and note everything by priority.  Some of the things we wanted to do for the past couple of years, we might decide to not do them.  For example: converting the carport into a garage.  While it would be great and could potentially add value to our house, we need to figure out how much value it would add, and if we'd rather invest that money elsewhere, like putting it towards an RV or a vacation home.
I mentioned to Carlos that I think it would be great if once a month we make sure we go to nearby places, kind of like a mini weekend/vacation.  Because we would be traveling with our dogs, we have to go places where we could do things with them, and of course, where they are allowed.  I'm looking forward to creating a list of places we want to visit =) Since May, we have been planning on going to Duck, NC for a few days.  Kate, over at Kate with a Camera, wrote a post about their summer trip to Duck, NC, so that will come in handy to us.
That sums up all our recent news.  Now I have to work on getting used to a new routine!
Anyone have new routines in their life?  Anything planned for this fall?