Tonight, while watching TV, I realized that writing about whether or not canceling your TV cable or satellite service could benefit some people out there, or at least provoke some thought on the topic, so…
In January 2010, there were many deals on electronics.  Carlos and I took a trip to Comp USA to check out the TVs.  Carlos had been doing research on TVs for a little while in case we decided to buy a new one.  Although our TV was still in good condition, it was 10 years old, not HD, and it was big and bulky.  In addition to considering a new TV, we had been considering canceling our satellite subscription in order to save money.  Each year I managed to get a good deal from our provider, which meant we ended up paying less than people who didn't make the call looking for savings, but we still wanted to save more money.
After finding a TV we liked, with the specifications we were looking for, we decided to shop around.  This would give us time to find a better deal and to decide if we would cancel our satellite subscription.  If we purchased the TV, we would have to pay for it from our savings account (we don't use credit cards).  In order to replenish this money, the very next day we would cancel the satellite subscription.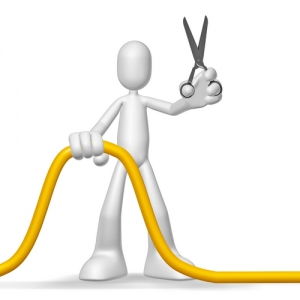 Carlos did find a better deal on the TV we had found in Comp USA (sorry, I don't recall exact price).  After figuring out how long it would take to replenish the money by canceling the TV service, we decided to go for it.  So, we canceled our subscription, bought the flat screen, and we watched 'TV' via our laptops.  We replenished the TV money in 8 months, so we have been saving money since October 2010.  And we accomplished this by setting up what we would normally pay for the satellite service, to go into our savings account automatically each month.
Now let me say this.  Once in a while I do miss the convenience of having a subscription, but after I think about it, I would not go back to paying to watch TV.  Gosh, now that I don't have a job, this service would have been one we would have had to cancel right away.  I guess, not paying for the service allowed us to save more money, which in turn has made things easier for us now in our current situation!
While convenience is important to us, it becomes less important when we have to pay so much for it. An example of this is the cost of smartphones and the obligatory data plans that go with them, but that's for another post.
I can't tell you how wonderful it has been to save over $1000 a year for a subscription which included channels that we didn't care about.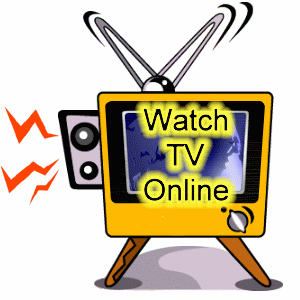 If you are considering dumping your cable or satellite provider, I recommend that you do.  Put that money towards something else or just put it in a savings account as a summer vacation fund or Christmas fund.  It may not seem like it, but having that extra money will give you such a peace of mind!  However, I concede, living in a cable or satellite-free home is not for everyone.
Good luck!