For the past few months we've had a guest in our house, her name is Maddie.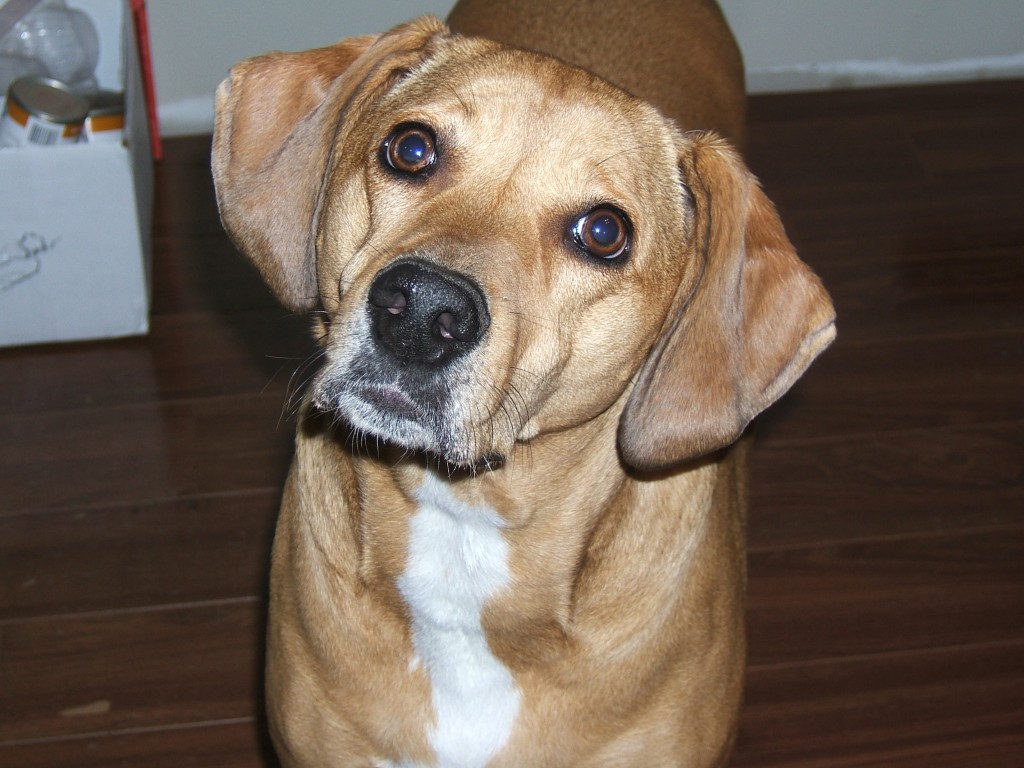 She belongs to Carlos' cousin Chris, who in the  Air Force.  In January he was notified he would be going to S. Korea mid-March.  Maddie usually stays with Chris' parents the house they lived in has a huge patio, but they recently moved to Indiana, and they do not have a fenced in yard.  Maddie gets along great with our dogs, so Carlos and I offered to take care of her while he is away.  One would think another dog, in an already full house would be a big deal, but it really is not.  The only problem with having five dogs is that Carlos and I don't get to go out of town much, but other than that, its not bad.  Our dogs are really smart and well-behaved. 
Anyway, Chris took us up on our offer and Maddie has been here since mid-February.  Unfortunately (for Maddie), Chris' deployment was postponed and he left for South Korea late April. 
We can tell that Maddie misses Chris, but she is doing well here at our house and has a lot of fun with our pack, especially Shelby and Tommy.  They wrestle and chase each other, a lot.
We take her out to run off leash, and she loves it!  She runs like a wild dog.  And luckily she is very good at coming back when we call her.  We feared she may not be, because at home she often does not come when called.  We are working on her = ) 
~ L.